Leadership & Ministry Team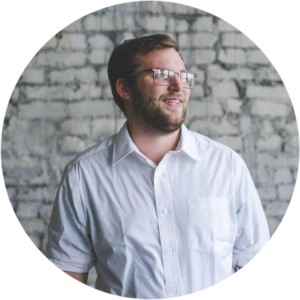 Chandler Landis, Director of Youth Ministry
Chandler has been the youth pastor at AUMC for six years, and can be found Frisbee golfing when it's nice out or watching The Office for the 57th time when it's not. He is currently enrolled at Asbury Theological Seminary getting his masters: Masters of Leadership. Chandler graduated from Indiana Wesleyan with a Bachelor's in Youth Ministry in the spring of 2014.
Julie Narvell, Youth Assistant
Julie Narvell has been a member at AUMC for 13 years! Julie is married to Vernie Narvell and they have three beautiful daughters Lexi, Karabeth, and Elaina. Julie grew up in the Methodist Church and Brother John Windell played a significant roll in guiding her faith journey thru confirmation, baptism, and marriage. She also learned so much about trusting God through the example of her parents and her sister-in-law. Julie memorized John 3:16 from a very young age, "For God so loved the world, He gave his only Son, that whosoever believes in Him shall not perish but have everlasting life." She remembers youth group events including lock-ins retreats and VBS. And the most influential faith study she completed was The Purpose Driven Life. It truly lit a passion in her to live for the Lord and to spread the good news! Julie continues to enjoy Bible studies and attending worship retreats/conferences to refuel and continue her faith journey. Julie is also a Preschool Teacher for Play-N-Share Preschool.
Jaymie Jackson has been married to her husband Mike for 20 years. They have three children, Maxwell, Addison, and Delaney. Jaymie grew up in a Baptist church and thanks her parents, grandparents and loving church family for influencing her faith. She was baptized in High School and loved her youth group named Praise. Praise would rehearse and perform skits similar to cantatas throughout the school year and for a week each summer they would take their performance on tour visiting many churches. She recalls going to Florida, Missouri, Michigan, and Tennessee and on those trips forming rewarding relationships with students and leaders. Jaymie volunteers in youth ministry so she can help students have experiences that form lasting friendships through showing God's love. Her favorite scripture is Jeremiah 29:11 – "For I know the plans I have for you, declares the Lord, plans to prosper you and not to harm you, plans to give you hope and a future." Jaymie has attended AUMC for over 18 years.
Katie Richman grew up in AUMC and is her home for more than 35 years! She is married to Doug Richman and they have two children, Sam and Jennifer. Katie was influenced in her faith by her father Bill Pfaffenberger, her youth leaders, P. Z. and David Sinclair, and her Sunday School leaders, Patsy Porter and Betty Vogel. Katie was also confirmed at AUMC at the age of 13. Some of Katie's favorite memories from youth group include lock-ins, sunrise services, and youth annual conference. She remembers the most that youth events gave feelings of fun, acceptance and love. Katie's go-to verse is Proverbs 3:5-6 – "Trust in the Lord with all your heart and lean not on your own understanding; in all your ways submit to him, and he will make your paths straight."
Emily Haney has attended AUMC for over eight years. She and her husband, Jeff, are celebrating 18 years of marriage and they have three beautiful children, Jenna, Mattie, and Cort. Emily grew up attending a Quaker meeting. She has always known Jesus but became closer to Him after attending summer church camp, and she remembers turning her heart over to Him at camp as a 5th grade student. Emily said there are so many wonderful people who helped influence her faith and she remembers being part of the youth council for all of Indiana in the Western Yearly Meeting. She was able to also attend weekend camps and gatherings with the Quakers which also impacted her faith journey. Emily has been volunteering in Children's and Youth Ministries ever since coming to AUMC!